The 2023 Subaru Love Promise Community Commitment Award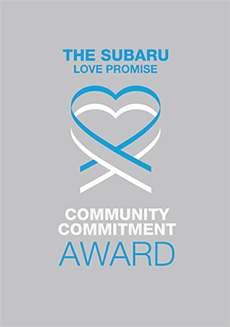 We've been nationally recognized for our dedication to our community and the Subaru Love Promise.
We're honored to receive the 2023 Subaru Love Promise Community Commitment Award. This award nationally recognizes Subaru retailers who are making the world a better place while demonstrating an outstanding commitment to supporting passions and causes in local communities. These efforts are focused in important areas such as the environment, community, health, education, and pets.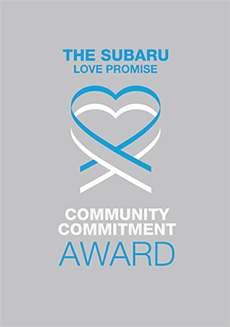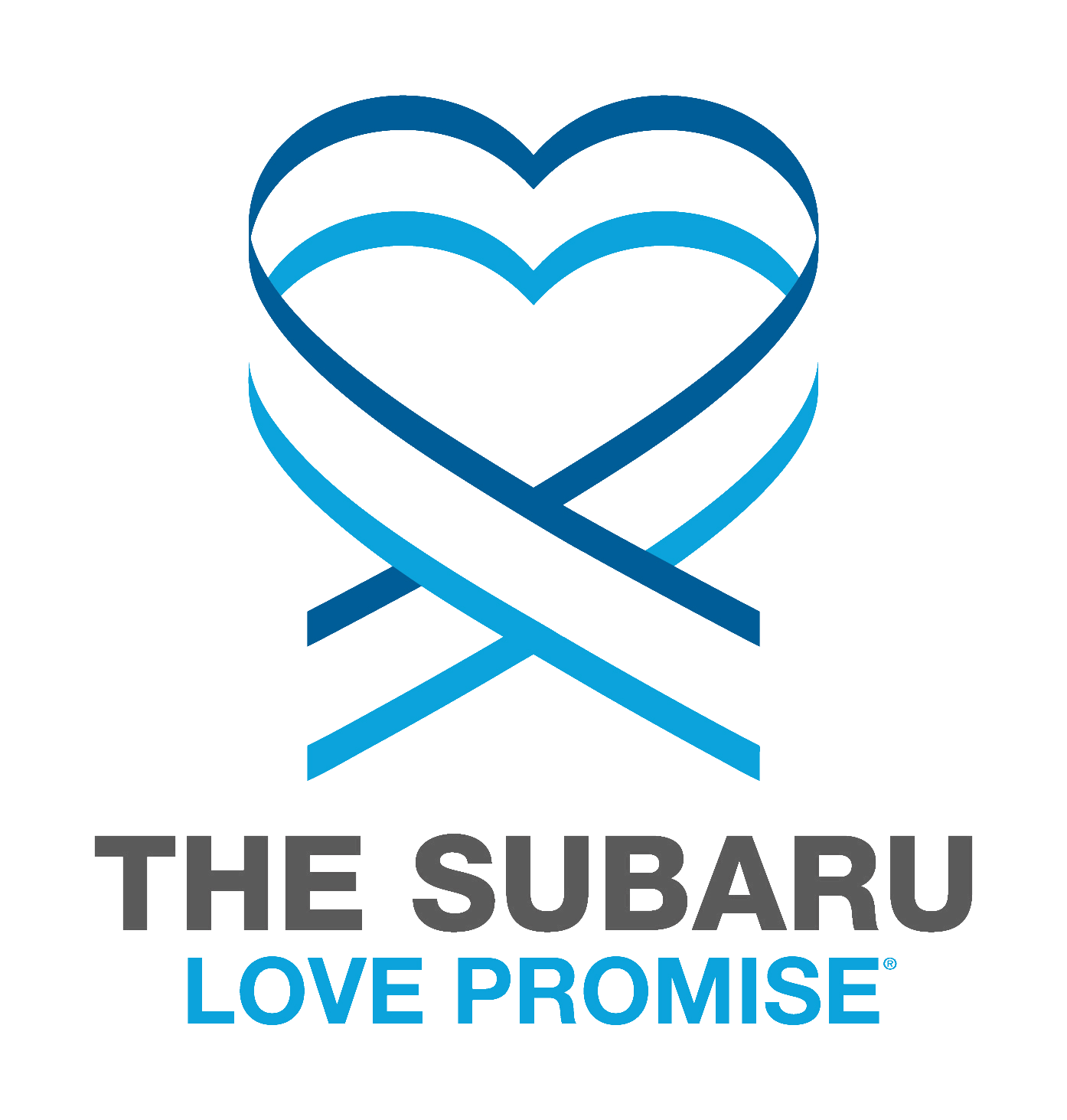 What is the Subaru Love Promise?
Subaru and our retailers believe in making the world a better place and the Subaru Love Promise is our vision of respecting all people. This is our commitment to show love and respect to our customers and to work to make a positive impact in the world.
How is Northtown Subaru dedicated locally to the Love Promise?
Our Love Promise can be seen in various partnerships with local charities and non-profits. We're grateful for the opportunity, not only to be a part of our community, but to serve it as well.
SPCA SERVING ERIE COUNTY, Northtown Subaru Dog Days of Kenmore
Subaru Buffalo 4 Mile Chase
KALEIDA HEALTH, OSHEI CHILDREN'S HOSPITAL
Love Promise Stories from Northtown Subaru
Subaru and Northtown Subaru believe in making a positive impact on the communities in which we live and work. We uphold that belief through our Love Promise Community Commitment. Every month, we select inspiring stories from customers and partners from around our area who strive to support our collective commitment and feature them here
Make-A-Wish WNY Thanks Northtown Subaru! - Missy S
Make-A-Wish Western New York is grateful to the team at Northtown Subaru for their support of local wish kids and families through the Subaru Share The Love® Event. At Make-A-Wish, we create life-changing wishes for children with critical illnesses, including right here in our Western NY region. The financial support from our community is crucial to making these wishes possible, and we are thankful for partners like Northtown Subaru for helping us to transform lives, one wish at a time.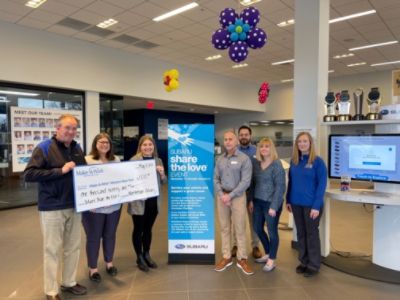 ---
Northtown continues to Share the Love and their HUGE hearts with the SPCA Serving Erie County! - Phillip W
For the third year in a row, Northtown Subaru has selected the SPCA Serving Erie County as one of their hometown charities for the Subaru Share the Love® Event! During these three years, a total of $95,362.35 has been raised for the sick, injured, abandoned, and abused animals in our community. From management to the sales team to the customers...we continue to be amazed by all your love, compassion, and dedication to our mission! You are all best friends to the animals...especially to those who need us most. To help celebrate this year's campaign success, Northtown Subaru held an adoption event to showcase and provide homes for some of the animals in our care. Here is one adoption story from the event that will surely bring some joy to your heart- When Mary heard about the offsite adoption event held at the KeyBank Center hosted by the SPCA Serving Erie County and Northtown Automotive Companies, she knew she had to take her son and daughter. They'd been asking for a puppy for months and Mary was adamant that they would adopt and not buy a dog. Unfortunately, Mary misheard the start time of the event, and she and her children arrived an hour before the event ended. When they got to KeyBank Center, six of the seven puppies had been adopted. But it was meant to be! When they spotted the remaining puppy, they knew she was the one. "She was so cute and exactly what we'd been looking for!" After they adopted their puppy, the new family of four had fun trying to name their new puppy. "For a few hours she was Lola, but we've settled with Gia! She's a very relaxed puppy! On our way home, we stopped at a pet store and bought the puppy essentials and then we took her to Starbucks to get her first Puppuccino. When it was time for bed, she walked into her crate and laid right down. We're so lucky that we've had such a smooth transition and we love her to death already!" Mary and the kids love Gia and we thank Northtown Automotive Companies for hosting this offsite adoption opportunity!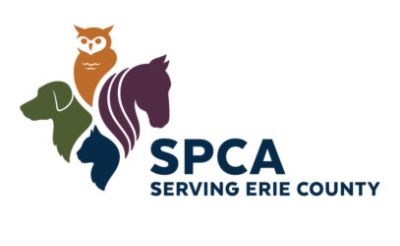 ---
Northtown Subaru Shares The Love With Our Cities Most Vulnerable - Dorian V
Northtown Subaru has truly been a blessing to those most in need here in WNY by supporting the Buffalo City Mission with their Share The Love event. Through their tremendous generosity, we're able to provide countless services to our community including sheltering the homeless, social & health services, education programs and much more. We are so thankful for all that Subaru does for and for leading the way for others in our community with their generosity each and every year. -D. Volsch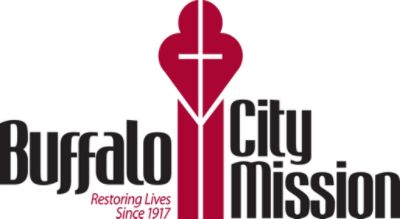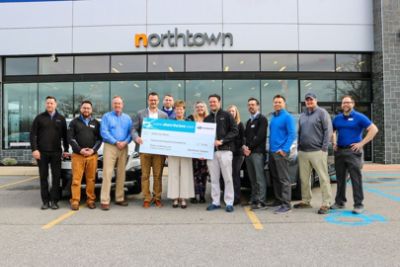 ---
Northtown and Subaru Love Learning - JOE H
Thanks for the nice note From Patrick and all the Staff at Hamlin Park Academy PS74 Buffalo NY We appreciate all you do and look forward to working with you again in 2023 Northtown Subaru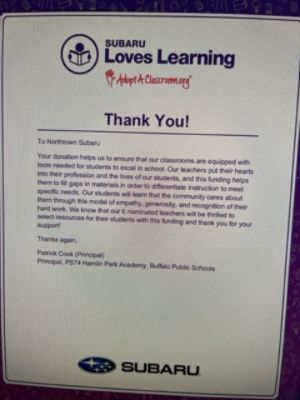 ---
Northtown Subaru partners with Roswell Park and The Leukemia & Lymphoma Society of Buffalo - Corey M
Subaru and LLS understand that a good support system makes all the difference for blood cancer patients and their families. Together, Northtown Subaru and LLS are proud to support the patients at Roswell Park Cancer Institute. Only July 12th, Northtown Subaru General Manager Joe Hurley and his team delivered boxes of warm blankets, delivering hope along with information on the wide variety of support available from LLS for patients receiving treatment at Roswell Park. To let patients and families know we care, Subaru customers write hundreds of thousands of messages of hope in-store to accompany the blankets and brighten patients' lives—sharing love and warmth with those who need it most, when they need it most. (Photo FRONT Adam Bahgat, Kyle Conover, BACK Thomas Riggs, Joe Hurley)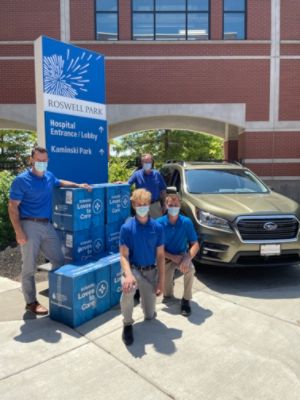 ---
Pets Find New Homes Thanks to Northtown Subaru! - Jennifer G
Through our partnership with Northtown Subaru, we hosted an adoption event on October 26th. We brought 17 pets to Northtown Subaru's location on Sheridan Drive in Amherst and by the end of the event, 12 pets found their perfect, loving home including 2 cats, 7 kittens, 1 dog, and 2 puppies! One highlight of the event was a family who finalized the first cat adoption. The father (who was wheelchair bound) and his two sons had visited our adoption facility in West Seneca the weekend prior. They did not have transportation of their own and came to the shelter by bus. But because they were using public transportation, they were unable to bring a cat home on the bus. They were told about the Northtown Subaru event that would be coming up. The family ended up using a ride share service on the day of the event to come and look at cats and they immediately fell in love with a beautiful orange and white boy named Fig! We were so happy to make their adoption dreams come true that day! In total during the October 2022 Subaru Loves Pets campaign, we adopted out 290 pets!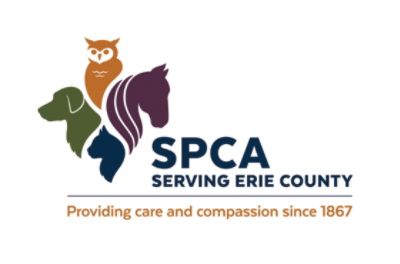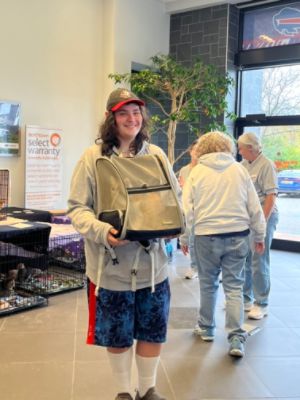 ---
Subaru Loves Pets - SPCA Serving Erie County - Jennifer G
During the month of October 2021, the SPCA Serving Erie County partnered with Northtown Subaru for the Subaru Loves Pets initiative. In total, 395 dogs and cats found their new homes during the month including 10 kittens and 7 puppies that were adopted at the Northtown Subaru showroom during our Puppy & Kitten Adoption Event on October 27! While every adoption during the month was special to our organization, we couldn't help but shine the spotlight on two lucky kitties, Dean and Sidney. Dean, a 1-year-old, black and white cat, arrived at the SPCA on June 3rd, 2021. He was positive for feline leukemia virus (FelV) which is a virus that weakens a cat's immune system and can lead to more serious, and oftentimes, fatal diseases. Given his FeLV+ status, Dean was not able to be housed with other cats unless they too were FeLV+.Fast forward to September 13, when Sidney, a 2-year-old, black cat, arrived at the SPCA. He was also FeLV+, so our behavior team decided to put him in a room with Dean (who unfortunately still was not adopted). Little did they know, Dean and Sidney would become best friends very quickly! Our volunteers would often find them sharing a bed and grooming each other.Given how much Dean and Sidney loved each other, we decided to waive their adoption fees in hopes this would encourage someone to adopt them together. It was a lot to wish for, but we were hopeful the perfect home would be found.Finally on October 20, the happy ending we all hoped for came true! A gentleman came to our shelter looking to adopt a cat and when he heard the story of Dean and Sidney's friendship, he decided he had room to bring them both home. Our staff had tears in their eyes as they watched Dean and Sidney leave the building together. We are extremely grateful to Northtown Subaru for supporting the SPCA and helping to make love stories like this possible!
---
WNY Furtastic Adopt a Thon - jackie b
We at WNY Furtastic are so grateful for the many years of support from Northtown Subaru. They are a great partner in spreading the word of saving the lives of so many pets looking for their forever homes. This past Saturday October 2nd, eighteen rescues gathered at the Premier Dog Sports and Event Center in Lancaster, NY to showcase the dogs, cats, puppies and kittens that were up for adoption. It was so heart-warming to see the families so excited to pick out that one special pet that will become their family member. A couple traveled from Youngstown, NY after seeing a pup on a rescue website, they adopted a puppy, that with the littermates were bottle fed when mother dog became ill. Another adopter had been looking for a very long time for a Yorkie, she shed tears of joy in disbelief she finally found the pup of her dreams. And another couple adopted both a puppy and kitten, so they would grow up together and complete their family. These are just a few happy moments for people who are passionate about giving pets a second chance at love. Thank you again Northtown Subaru, you are the greatest.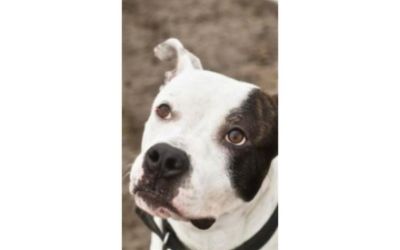 ---
WNY's Furtastic Adopt-A-Thon Goes Virtual - Tina C
Covid did not stop Northtown Subaru from delivering on their Love Promise! Through the 2020 ASPCA & Subaru Loves Pets grant, WNY's Furtastic Adopt-A-Thon was able to hold a month long virtual pet adoption event. The event ran throughout October 2020 in celebration of Subaru Loves Pets Month and brought ten different local animal rescues and shelters together to help save the lives of homeless pets right here in WNY. This event allowed us to spotlight over 300 dogs and cats and offered people a way to adopt their next family member from the safety and comfort of their own home. Through the generosity of Subaru, Northtown Subaru and the ASPCA, we were able to host this virtual pet adoption event and build awareness to the plight of homeless pets. The promotion drove approximately 16,500 visitors to our customized webpage and helped find loving homes for many local dogs and cats, like Otis. Otis is a one year old, medium sized, grey pit bull mix with an unforgettable smile. Otis was seized from his prior owner and was being cared for at the Niagara County SPCA when his new owner spotted our virtual pet adoption event on Facebook and fell in love. As you can see he has become quite the snuggler. Kim LaRussa, Director of Community Engagement at the Niagara County SPCA shared all the photos and added "I am grateful to WNY's Furtastic Adopt-A-Thon, the ASPCA and Subaru Loves Pets for giving our shelter an opportunity to participate in the virtual pet adoption event last month. Otis the pit bull was able to connect with a perfect adopter because of the positive social media promotion! Seeing how happy he is in his new home has truly meant the world." On behalf of Otis, his new family and all of the other lucky dogs and cats who found their forever homes, we are forever grateful. Thank you!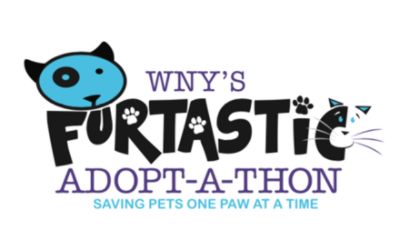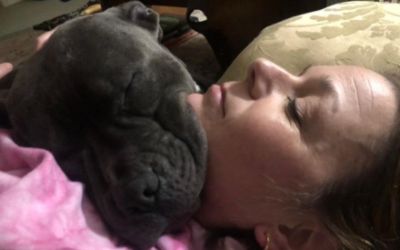 ---
Northtown 'Shares the Love' With Animals in Need - Jennifer G
One thing that the SPCA Serving Erie County and Northtown have in common? We both love pets! Northtown has been a generous supporter of the SPCA Serving Erie County for more than a decade through event sponsorships and donation drives. It's clear that this is a company that cares deeply for the sick, injured, abused, and abandoned animals in our community. To be chosen as one of Northtown Subaru's hometown charities for this year's Share the Love campaign only further demonstrates their commitment to animal welfare. Their support allows the SPCA to continue it's mission of creating a more humane community! The more than 11,000 animals that come to the SPCA each year needing assistance can not speak for themselves, so we are grateful for corporate partners like Northtown Subaru who give them a voice and provide the resources needed to care for them!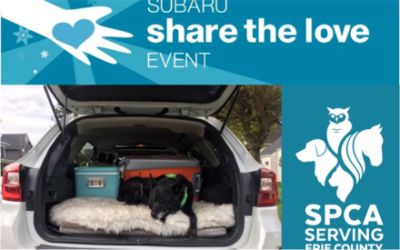 ---