$86,756
Donated!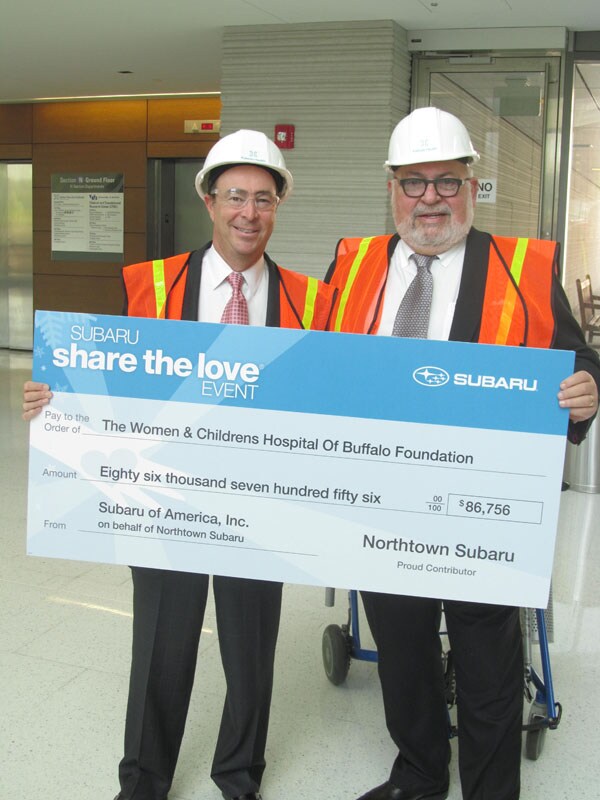 Our team at Northtown Subaru has been dedicated to the Subaru Share the Love initiative for the last four years.  The Share the Love campaign enables Subaru retailers to offer new car buyers a chance to select a special charity to receive a $250 donation through Subaru of America.   
I am proud to report that over the last four years, the team at Northtown Subaru has generated over $140,000 in contributions, which places us among the top 10 nationally in funds raised (in 2016 alone, we raised almost $87,000)!  
These dollars have been donated to the new Oishei Children's Hospital and were presented this past Thursday afternoon at a ceremony on the Buffalo Niagara Medical Campus.  The new facility will be fully operational this coming fall and our commitment since 2013 has been recognized with multiple patient rooms dedicated to the efforts of the Northtown Subaru team.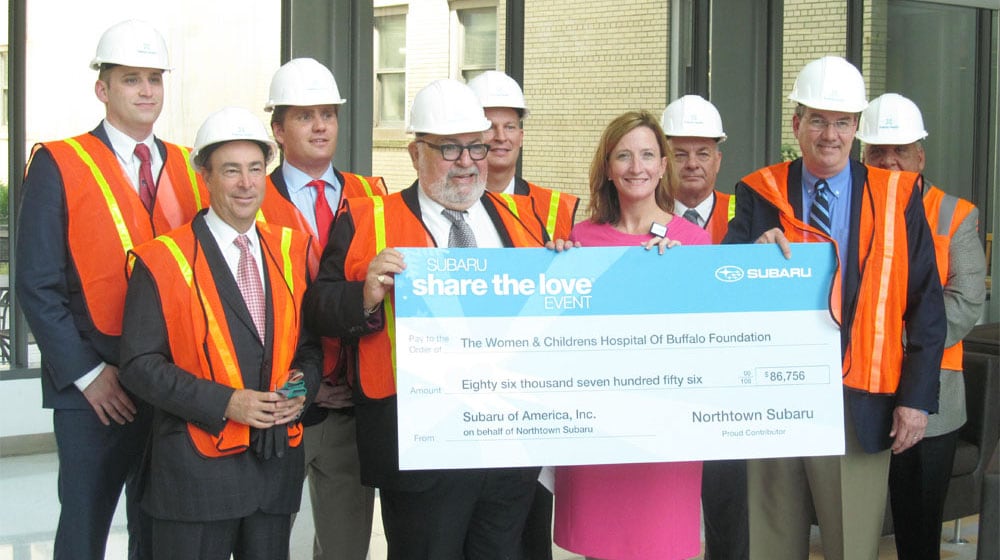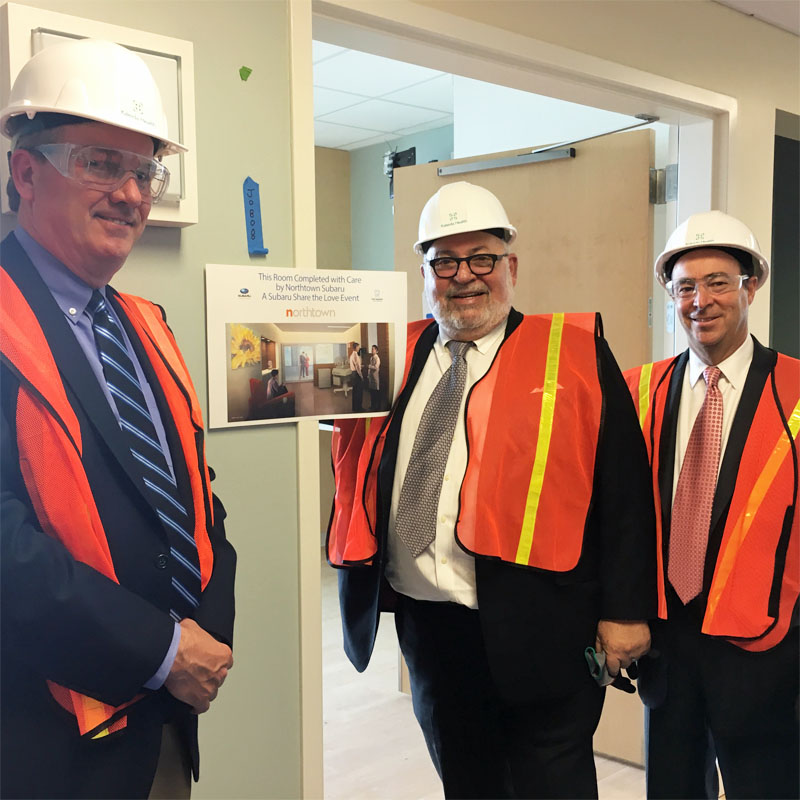 Pictured Left to Right:
Subaru GM Joe Hurley, Owner Norm Schreiber, Owner Craig Schreiber
Thanks to our team at Northtown Subaru for making us proud and special thanks to Joe Hurley for his leadership and dedication to this initiative!