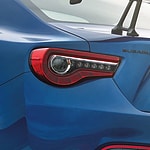 The Subaru BRZ is a sports car that was first introduced in 2012. The 2022 model year brings several new performance features to the table, including an updated engine and suspension. Here's a look at what to expect from the 2022 Subaru BRZ.
The most notable change for the 2022 Subaru BRZ is the engine. The car now features a 2.4-liter four-cylinder engine with 228 horsepower and 184 lb-ft of torque. This significantly increased over the previous generation's 2.0-liter engine, which only produced 200 horsepower and 151 lb-ft of torque. The additional power should make the BRZ more fun to drive on winding roads or tracks.
In addition to the updated engine, the 2022 Subaru BRZ also features revised suspension tuning. The changes are designed to improve body control and reduce understeer. Braking performance has also been improved thanks to larger front brake rotors and modified pad compounds.